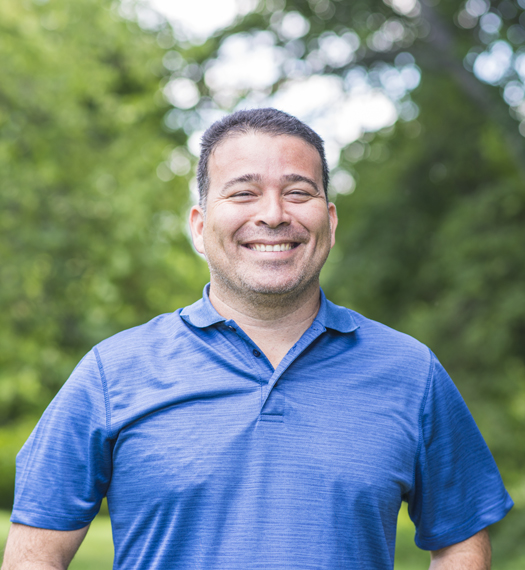 Alejandro M. – Church Planting Resident
Our brother Alejandro was saved by grace alone through faith alone when he was a child. After surviving his teen years, he was sent to plant a church as a member of the planting team. Then joined another planting team to become one of the pastors of the Metro Bible Church in Lecheria, Venezuela between 2002 and 2015. He worked in a Cement Factory for 17 years as Instrumentation Supervisor.
In 2009, he quit his job to become a Full Time Pastor. In 2010, he completed a pastoral internship at Capitol Hill Baptist Church in Washington, DC. In 2013, he finished a Bachelor's in Theology from Las Delicias Bible Institute (IBLD) in Caripe, Venezuela, where he also taught Hermeneutics for two years. Alejandro recently moved to DC in 2016 to serve as a Church Planter among the Hispanics in Columbia Heights area.
He's been happily married to Maribi since 1997, with whom God has allowed him to see born and grow Rebeca and Benjamin. Alejandro has translated several books and articles for both 9Marks and the Gospel Coalition. He likes baseball, basketball, and scuba diving. He also likes to read good books on Apologetics, Puritan Legacy, Systematic Theology, and Church History. He is passionate in seeing young men come to Christ and in training them until converting them into leaders and ministers by modeling the character of Christ and showing to the world the Love of God while giving all the glory to God.